You want to know if you're getting better as a CrossFit athlete? Well, you gotta have benchmarks.
Today, we're going to lay out the most effective CrossFit benchmark WODs and other CrossFit benchmark workouts. Testing and re-testing these workouts will help you set personal baselines and to track your progress over time.
If you get better at any or all of these, know that you are a better CrossFit athlete.
18 of the Most Effective CrossFit Benchmark WODs and CrossFit Benchmark Workouts
Cindy
Equipment: Pull-up bar/rack
I've talked about Cindy before and how she holds a special place in my heart. One of my first CrossFit benchmark WODs, Cindy is also one of my first ever CrossFit workouts.
The movements in Cindy are basic enough that even those brand new to CrossFit should be able to knock out a few rounds. However, that 20-minute, uncompromising AMRAP format presents a never-ending challenge for more rounds and reps.
A perfect benchmark WOD.
Isabel
Equipment: Barbell, bumper plates
Arguably a harder version of Grace, Isabel is another "do highly-technical Olympic movements really quickly!" WOD.
But Isabel's snatches are trickier (for most people!) than Grace's clean and jerks.
For those who want to test their heavy-ish snatch barbell cycling ability, Isabel is the way to go. Afterall, it was a CrossFit Games workout back in 2012!
Murph
Equipment: Air runner, pull-up bar/rack, weighted vest (optional)
Not much to say that hasn't already been said about Murph. It is one of the few CrossFit benchmark WODs that you can guarantee you'll have the chance to work on at least once a year!
Possibly the king of pure grit CrossFit benchmark workouts, Murph nevertheless has cardiovascular and bodyweight components that are great tests for any athlete. With so many variations of the workout, you can signal improvement simply from moving from "Quarter Murph" to "Half Murph"…and feel darned proud about doing so!
2K Row
Equipment: Concept2 rower
The 2,000-meter row on the Concept2 Rower is the gold standard in indoor rowing. With as much rowing CrossFitters do, it only seems appropriate that the rowing test would make this list.
The 2k row is unique in that it tests for cardiovascular ability as well as technical rowing proficiency. If both of these areas aren't up to snuff, that ever-elusive 7:00 PR is going to remain…ever-elusive.
You beat 7 minutes? You're rowing ability is definitely good enough for any CrossFit rowing wod!
Angie
Equipment: Pull-up bar/rack
For those who want a Murph-like bodyweight benchmark WOD but don't feel like running a couple of miles, Angie is the way to go. What's better, due to the shorter time domain, Angie allows athletes to really pinpoint their sticking points.
Able to finish in 14 minutes, but the last 3 portions only took you 6:30 in total? Time to work on your pull-ups!
Randy
Equipment: Barbell, bumper plates
Isabel gives you the chance to test your heavy-ish snatch cycling ability.
Randy lets you check your high-rep, low-weight snatch cycling ability.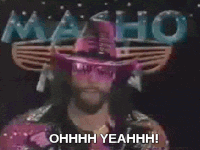 We don't often use 75 and 55-pound barbells in CrossFit, but Randy is a useful benchmark WOD, nonetheless. Fighting off the form breakdown that inevitably occurs with such high reps takes discipline. If nothing else, Randy is great at teaching you to strategize…15 sets of 5 or 10 sets of…7.5(?)…???
Nancy
Equipment: Air runner, barbell, bumper plates
Nancy is one of the old-school "CrossFit Girls" and is still one of the best. This one epitomizes the whole "this doesn't look so bad, the weight isn't too heavy, I'm gonna kill this one!"
75 overhead squats, even at 95 pounds, really adds up over time. Each of those runs…well…your legs just get heavier and heavier.
You got faster during your second go at Nancy? You've proven you can handle intense lactic build better than you could before!
Michael
Equipment: Air runner, GHD
Michael is one of CrossFit benchmark WODs that is pulling double duty (Michael is a Hero WOD, as well). It also happens to be one of the better benchmark workouts for those new to CrossFit.
A bit more intense than Cindy, most newbies know how to run/walk and sit-up while being able to learn how to do back extensions pretty easily.
If you're a runner who is just getting in CrossFit, give Michael a try. Then try again, like, 6 months later.
Annie
Equipment: Jump rope, Abmat
Annie is a fun benchmark because it really focuses on one movement in particular.
A particularly important movement in CrossFit, at that.
The double-under
When you are just starting out in CrossFit, the double-under can really trip (ha!) you up. Annie can legitimately take, like, 20-plus minutes (although some of the best in the business do it in under 6!)
You find your flow in double-unders, though…well,,,there is no better feeling than dropping literally 15 minutes off of a WOD (yet alone a short, sprint WOD!)
One of the greatest double-under workouts of all time, give Annie a shot!
Barbara
Equipment: Pull-up bar/rack
Another favorite of "bodyweight ninjas" everywhere, Barbara is an interesting "sprint, non-sprint" challenge.
The relatively small sets of each respective movement combined with long rest periods leave no excuse not to sprint through.
The 700 total reps make it feel like more of a long slog at times.
Expect to make improvement here over time, especially in later rounds….even if you happen to be one of the GOATs.
Linda
Equipment: Barbell, bumper plates
If you do it near the beginning of your CrossFit journey when you have a few pounds to lose and strength to gain, you'll get one score.
If you do it again months later, having dropped a lot of extra weight and experiencing newbie gains (and then some!) you'll be in for quite the surprise.
Other CrossFit benchmark WODs only really account for your improving fitness level. Linda accounts for your, likely improving, weight as well as your new fitness level. You're getting stronger and you get to use lighter weights?!?!
Thanks, Linda! You're the best!
Karen
Equipment: Wall ball
Like Annie, Karen is really focused on one thing:
Wall balls
However, unlike Annie, your pacing and "middle-distance" cardio is put to the test in Karen. You may have not practiced a wall ball in weeks, but if you've thought about how and when to break and gotten your stamina up, your Karen time will thank you.
…but seriously, work on your wall balls, too!
Bergeron Beep Test
Equipment: Barbell, bumper plates, pull-up bar/rack
CrossFit coaching legend Ben Bergeron uses this workout to assess his athlete's cardio capacity and grit. The movements are simple and the thruster weight is light…for a minute or two.
But try it for, like, 14 minutes…even CrossFit Games athletes like Denae Brown get crushed!
Diane
Equipment: Barbell, bumper plates
Oh, Diane...one of the most celebrated CrossFit benchmark WODs of handstand push-up lovers everywhere!
I may have a little bit of a bias here, but Diane can be likened to Fran in a few ways, making it a proper inclusion here. The 21-15-9 scheme along with a barbell movement and a gymnastics movement are obvious commonalities.
However, Diane shines in testing for the ability to handle heavier strength loads over the course of a workout balanced out by a more complicated gymnastics movement.
Jackie
Equipment: Concept2 rower, barbell, pull-up bar/rack
Jackie used to be the WOD that closed out even high-level CrossFit competitions. It was never uncommon to find it featured, in some form or another, in CrossFit competition qualifying workouts.
For good reason; it includes three distinct modalities and interconnected yet different stimuli.
Using only the rower's flywheel, an unloaded barbell, and a pull-up bar, Jackie is a benchmark workout that anyone can do and watch themselves progress in over time.
DT
Equipment: Barbell, bumper plates
I used to have a friend who soooooooo badly wanted to break 10 minutes in DT.
"One day I just…I just want to beat 10 minutes in DT!"
Shows how important it was to him as one of the CrossFit benchmark WODs and how many times he had done it in pursuit of that magical sub-10:00 score!
Although DT can be scaled, the Rx version is not really a workout for newbies. Once you get to an intermediate fitness level, DT becomes an excellent workout to gauge your journey to the advanced levels of CrossFit.
CrossFit Total
Equipment: Barbell, plates
The original CrossFit Total has been used to test pure strength levels since the early days of the sport. Essentially a powerlifting meet with the standing shoulder press replacing the bench press (because…reasons…), the CrossFit total shirks all of the more technical lifts in favor.
No matter how well you do on the first go, watch this clip as you prep for your second go at the total.
Get stronger at the CrossFit Total and you're definitely building some hurtin' bombs!
CrossFit Total II
Equipment: Barbell, bumper plates
Probably the newest CrossFit benchmark "workout" on the list, the second CrossFit Total (more appropriately knows as "The Other Total" was actually a quarterfinal workout during the 2022 CrossFit Games qualifiers.
Relying less on overall strength and more on power and overhead mobility (with a nod to everyone's favorite lift on the bench), this total definitely favors a more "skilled" athlete.
Like Gui…
nuts…nuts
The 12 CrossFit.com Athlete Profile CrossFit Benchmark WODs
Okay, now we've gotten through the more "arbitrary" CrossFit benchmark WODs, let's look at the official, O.G. CrossFit benchmark workouts and movements.
Been on a CrossFit athlete profile any time since…ever? If so, you've probably noticed this portion:
This is the area where athletes can enter information about the movements and WODs CrossFit considers to be major benchmarks. We'll explore each of them now!
To add some context, particularly to the strength numbers, I tried to come up with the most "average" CrossFitter to find strength and running standards for. This "average" CrossFitter is 30 years old…
and is 190 pounds (I subtracted 10 pounds of muscle and added 5 pounds of fat to find the "average" CrossFit male athlete)…
These numbers are reflected in the strength fitness levels below!
Back Squat
Equipment: Barbell, plates
Pretty obvious inclusion here. Why would you not want to know where you stack up in the "King of Exercise"?
Not specifically a CrossFit benchmark, the squat nevertheless influences the vast majority of CrossFit movements.
You squat in a squat clean.
You squat in a wall ball.
You squat in a thruster.
You get the picture.
Getting a better squat will make you a better CrossFitter.
Clean & Jerk
Equipment: Barbell, bumper plates
Like the squat, the clean and jerk is in no way unique to the sport of CrossFit. Also, unlike the squat, there are many CrossFit movements that do not involve a barbell, yet alone one used to perform an Olympic lift.
The clean and jerk is an excellent test of power combined with overall strength. If your clean and jerk has gotten better, you are likely more stronger overall and more adept with higher-skilled barbell movements.
Snatch
Equipment: Barbell, bumper plates
The snatch max displays improvement more closely related to technique than the clean and jerk does. However, it should not be thought of as only a technique-centered or "finesse" lift.
More velocity can be displayed in the power snatch than in any other lift. If you want to test for high force and high power, two traits that transfer very well to most CrossFit movements, test the snatch.
Deadlift
Equipment: Barbell, bumper plates
A powerlifting mainstay that is an excellent test of overall pulling strength.
There is a reason why the deadlift is included in the original CrossFit total.
The deadlift is not bereft of technique, but is much simpler for new athletes to pick up (literally!) and display strength…oftentimes in the form of high poundage.
As a popular CrossFit lift in itself, the deadlift is also a foundational component for the clean and other more technical lifts.
Fight Gone Bad
Equipment: Wall ball, barbell, bumper plates, plyo box, Concept2 rower
Fight Gone Bad doesn't have the same reputation and mystique around the younger CrossFit crowd and is definitely not programmed as often these days. Maybe it's because of the increasingly rare sumo deadlift high pull movement or the somewhat…odd inclusion of a 20-inch box jump.
Doesn't matter; Fight Gone Bad remains and excellent test of overall fitness and determination. Testing for the second time and "only" gutting out an extra rep or two on each exercise each round seems like such a minor accomplishment.
Until you realize that your score has increased by 15-to-30 whole reps.
Hot dog! Fight Gone Bad is fun again!
Max Pull-ups
Equipment: Pull-up bar/rack
NOTE: The numbers above are for STRICT pull-ups
Pull-ups are really popular in CrossFit. Extremely big sets of pull-ups are not uncommon, either.
Nothing is more of a time-saver in a workout than being able to blow through these big sets without having to drop off the bar multiple times.
Just ask this guy:
By increasing your max pull-up capacity, you will improve a lot of your other CrossFit benchmark WODs.
Fran
Equipment: Pull-up bar/rack, barbell, bumper plates
You knew Fran would make the list!
There is no better "sprint" workout as Fran pushes barbell cycling and gymnastics abilities to the limits. Fran also creating a special kind of fatigue that takes a bit of practice and resiliency to overcome.
Gotten better at dealing with "Fran Lung"? I can guarantee you that you've gotten better across the board!
Grace
Equipment: Barbell, bumper plates
Like Isabel above, Grace is (usually) a quick and fast way of testing barbell cycling ability, specifically for the clean and jerk.
We rarely see max clean and jerk attempts in CrossFit WODs and you're much more likely to see bigger sets at lighter weights. As such, Grace might be a better CrossFit benchmark workout than the clean and jerk max is.
Helen
Equipment: Air runner, kettlebell, pull-up bar/rack
Helen is another one of the classic CrossFit Girls that you don't see as much of anymore. You're much more likely to find Helen WOD videos from…a few years back…until the 2023 CrossFit Games, at least!
Still a great test for new-ish CrossFit athletes, Helen requires a bit of endurance and some familiarity with a kettlebell, but nothing too nutty. After improving capacity and learning the kipping pull-up, Helen times drop like flies.
Filthy Fifty
Equipment: Plyo box, pull-up bar/rack, kettlebell, barbell, GHD, wall ball, jump rope
I've never been a fan of the Filthy Fifty due to all of the space and equipment requirements that it inevitably requires. You can do a lot of these movements in place, but usually just find yourself tripping over yourself. When people do it at the Globo gym (as I have done…a few times) it just looks like a mess (it is).
That being said, it tests a lot of relatively basic and light foundational movements in a single CrossFit benchmark WOD. For newly-intermediate who want to test their CrossFit skills, Filthy Fifty is still a good option.
400M Run
Equipment: Air runner
A great, simple, power and explosiveness test that can be finished in just a few minutes. While not the most "CrossFit" of these WODs, you can find out a good bit about someone based off of their 400 time as well as how much they've improved on their 400-meter time.
5K Run
Equipment: Air runner
Not the most beloved CrossFit benchmark WOD by…probably anybody in CrossFit, but a good, basic test of cardio capacity. The 5k run is special in that an athlete can do very little running over the course of a year or less and still make significant improvement in their 5k run.
What's a good 5k time for different age groups and terrains? We answer the question here!
CrossFit has been found to increase athletes; VO2 maxes so it shouldn't really come as a surprise that the 5k run can improve from metcons alone. Just don't go rubbing it in the faces of "runners" you meet at next year's Thanksgiving "Turkey Trot"!
Go Test Yourself With the CrossFit Benchmark WODs…NOW
You want to get better as an athlete? You gotta know where you're starting from and where you're at right now.
The CrossFit benchmark WODs covered today are challenging, for sure.
And if you're improving, they actually don't get easier.
You just do them faster. Lift heavier weights. Get more reps.
Put that whiteboard somewhere high in the gym where everyone can see it. Your Fran and CrossFit Total improvements are going to put them to shame!
Doing "The Other Total"/Crossfit Total II and want to know where your bench press stands? Break into the top million best bench pressers worldwide with your 225-pound bench press!