When you first got excited about CrossFit, you probably watched in awe as someone blew through something like Grace or Fran in under 2 minutes.
Heavy barbells and speed…so awesome, it should be the name of a band (maybe it was sometime in the 80's…)
Long runs and rows, though…and big sets of kettlebell swings and burpees…that does not sound like the CrossFit that got you excited about the sport!
Hear me out; a good CrossFit endurance WOD can do wonders for your conditioning, mental toughness, and…well…your endurance. Longer workouts are going to come up in training and competitions; you may as well be ready for them when they do!
The Top 15 CrossFit Endurance Workouts
Riley
Equipment: Air runner, weighted vest
Let's just get the hardest CrossFit endurance WOD out of the way first. Riley, man…ughh.
I mean, any of these movements by themselves is going to elicit a bunch of groans. Then consider that you have to do all of them…in a heavy vest.
Pacing is going to be important (obviously), and make sure you've practiced burpees in the vest before you start the workout. If you're not used to them, vested burpees can feel a bit awkward.
Crosby
Equipment: Air runner, wall ball
Splitting this into 5 rounds doesn't lessen the amount of work to be done. However, it does make it all sound a little bit easier.
In reality, you're doing a 5k run and a full Karen WOD (150 wall balls broken up into 5 sets is still…150 wall balls!)
I probably shouldn't have told you that, but now, you can't unseen it. Be sure to tell Crosby and crew I said "hi!"
Andre
Equipment: Crossfit2 rower
Like Crosby above, it would probably be nicer of me to not mention the total amount of work…
(3,000 meters of rowing and 150 burpees)
Sorry; couldn't help it!
Thankfully, Andre is one of those WODs where about halfway through the second round (of 5), you're already at the midpoint of the workout. Just don't underestimate the toll on the legs the burpees have taken as you prepare for each row segment.
Jerry
Equipment: Air runner, Concept2 rower
Bet you don't imagine running, rowing, and then running some more when you imagine the quintessential CrossFit workout.
Thankfully, Jerry is only concerned about being the quintessential CrossFit endurance WOD!
You essentially have a slightly longer and slightly more complicated 5K here. Use the rowing portion to get into a consistent stroke and breathing cadence. This will actually allow you to rest up a bit and to sprint (heh) that second mile.
Sound like a plan?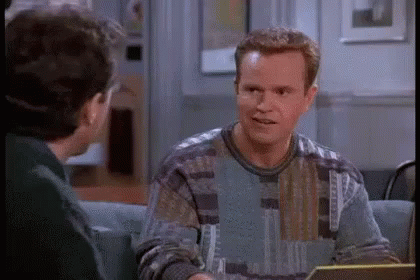 Onslaught
Equipment: Air runner, sandbag, Assault Bike
The athletes took this one on during the 2022 Fort Fight Competition in Belgrade, Serbia. As the leaderboard shows, running a mile with a sandbag on your shoulder takes a little longer than it does without one!
The Assault Bike portion is kind of odd in that it is for distance instead of calories. For most people, 5,000 meters on the Assault Bike equates to somewhere between 100 and 125 calories when biking at a steady pace. Keep this number in mind, as well as your usual calories-per-minute pace, as you prepare for this one.
Death Row
Equipment: Concept2 rower
This is a tough one for most people, mainly because ~20 calories is pretty standard for a minute's worth of rowing and 15 burpees can be done in 40-45 seconds.
So every 2 minutes, you have 100 seconds of high intensity followed by the shortest 20 seconds of your life.
The one positive note? I just got the Dad joke in the "Death Row" title.
C2 Triathalon 2019 Asia CrossFit Championship WOD 3
Equipment: Bike erg, Concept 2 rower, ski erg
Man! Why haven't I heard more about Asia and it's hardcore, CrossFit endurance workouts!?
A workout that is (obviously) heavily inspired by Concept2, it would take a lot of time on these machines to get an idea of how to best pace this one. As it is, just know that each machine gets a bit more complicated as the workout progresses. The distances are shorter, but the overall energy output might end up feeling at it's highest during the SkiErg.
Ned
Equipment: Barbell, bumper plates, Concept2 rower
The squats are supposed to be from the ground, but if you'd rather take the bar from the rack, be my guest. At the end of the day, the 7,000 meters of rowing is the bigger concern than 77, moderately-weighted squats.
Speaking of rowing, over the course of 4.5 miles (I did the math for you…you're welcome!), your legs are gonna feel pretty smoked. Keep this in mind as you prepare for each set of the not-so-"moderately-weighted squats".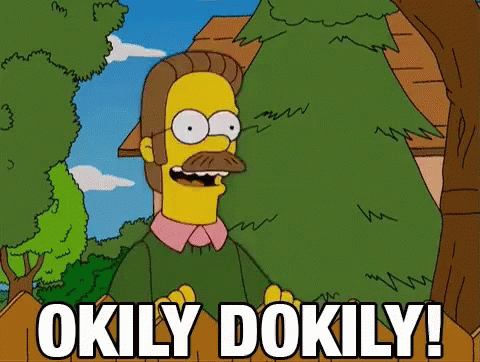 I can assure you that 160 pounds feels more like 225 pounds by Round 4.
Capoot
Equipment: Air runner
The good news? The push-ups go down each round (this is especially nice after that first big set of 100!)
The bad news? You start at nice, leisurely half-mile run and end with a 1.25 mile run…after all of that running and push-upping.
Gosh, even Murph doesn't hit this hard at the end!
George Dipasquale
Equipment: Concept2 rower, barbell, bumper plates
This one is kind of like Ned; those 20 deadlifts after the rows seem like almost an afterthought.
Quick question: how did this one not make our list of top deadlift WODs??!!
And depending on how you set up for your deadlifts, they just might be. If you use more back than legs, I would say that even after the long rows, you can get through these in 2-3 quick sets.
Don't sleep on the deadlifts, though. After that last row, you're going to want to fall off the rower if you went too hard. Lighten your rowing pace by 3-5 seconds per 500 meters and attack the deadlifts. Your (better) time will thank you afterwards!
Maria
Equipment: Dumbbells, Concept2 rower
"A CrossFit endurance WOD with 19-cal row segments?" you might be asking.
Yeah…it's an AMRAP. Plan on doing a lot of rowing in this one!
Those devil's presses and lunges aren't easy on the lungs, either.
Jared
Equipment: Air runner, pull-up bar/rack
"Only" two miles of running doesn't sound so bad. Another possible imposter CrossFit endurance WOD?
Don't sleep on the 160 pull-ups (which are either very cardio heavy if you're kipping or are…impossible if you're going strict) and 280 push-ups.
…come to think of it, you don't have to squat in this one, and the total reps are way lower…but…am I the only one getting Murph vibes?
Hortman
Equipment: Air runner, gymnastics rings
Multiple half-mile runs – check
Big, leg-destroying sets of air squats – check
Tricky and technical muscle-ups to trip you up – check
A 45-minute running clock…ugh…- check
Is Hortman the best CrossFit endurance WOD? Maybe, but, if nothing else, Hortman could also make it on the hardest CrossFit workouts list!
Mikko's Triangle
Equipment: Concept2 rower, ski erg, Assault Bike
I don't know who Mikko is nor do I know anything about his triangle.
Other than that it is really endurance-heavy.
Like, burn 500+ calories endurance heavy (just look at that video grab!)
10 rounds of heavy cardio, albeit with a sweet, sweet minute of rest each round.
My advice: pick a reasonable calorie target for each machine for each round and stick to it. Even if it seems a little low at the beginning, it will definitely get harder as the rounds tick by.
You'll be tired by Round 10, but try to hit around the same calories as you did in Round 1.
Murph
Equipment: Air runner, pull-up bar/rack, weighted vest (optional)
You knew we couldn't get through a list with the best CrossFit endurance WOD without including Murph.
Some WODs might be longer. Some might have more complicated movements. Some might be…AMRAPs.
None of these are Murph though.
Miles of running and 600 total reps. It doesn't get more endurance-y than that!
If Murph seems a bit…daunting at this point, give "Mini Murph" a try. It can still be a heck of a good CrossFit endurance workout!
Benefits of Completing a CrossFit Endurance WOD
So you're probably wondering why, if you want to increase your aerobic capacity or get a "true" endurance workout, why you would do it in the context of a CrossFit workout.
Like, why not just run a few miles, row for a bit, or go on a leisurely bike ride.
The answer? Your VO2 max is going to get much better when incorporating CrossFit movements into your endurance workouts.
To put things simply, if you want to improve your overall cardiovascular shape.
Back in 2012 when I won the Chick-fil-A Race Series, I think I only did "dedicated" runs two days each week (to include the Saturday race days),
The rest of the week? CrossFit workouts and kettlebell swings.
Moral of the story: if you want to win free Chick-fil-A for a year by running fast (and get a lot better at CrossFit), do CrossFit endurance workouts!
Go Do a CrossFit Endurance WOD!
You're going to have to set aside a bit of time to take on one of these bad boys, but the VO2 gainz are worth it!
Still want to feel a cardio stimulus without dedicating 30 minutes or more to your metcon? Pencil in Riley or Crosby for next week and give Karen or DT a try instead!